Frequently Asked Questions
How can I reach the Masters Support Team?
---
You can send any questions about using the app to the Masters Support Team chat, in the "Messages" section or to our email: support@masterspro.app
---
My phone has been broken, lost, or replaced... How can I restore access to my account?
---
To restore access to your account data: 1️⃣ Take another device (iPhone 5s and above). 2️⃣ Download the application "Masters Pro" in AppStore HERE . 3️⃣ Authorize with your phone number and keep working! If you're not able to download the application on another device at the moment, reach us via Masters Support Team chat or email: support@masterspro.app.
---
Your Profile.
---
The Masters app has flexible functionality for setting up your individual schedule, client reminder templates, Online Booking, etc. Check over list of settings to make sure you're working with maximum comfort. Fill in the profile with your info in Settings. The information specified is public and will be visible on your Web Page and in the app "Masters - beauty appointments." ✅ Personal data (name and avatar) ✅ Email (required for setting up access to your profile) ✅ Links to your social media ✅ More about you (tell more about your experience, achievements, and approach to your work)
---
Business Hours and Location.
---
The Masters Pro app lets you simultaneously set up separate schedules for various business locations. These could be salons that you add manually, ones from Masters Salon (these appear automatically after the salon adds you), your own studio, or mobile services. You'll need to add a name for the business location, specify its address, and add your business hours. Working hours are set up separately for each business location.
🎥 VIDEO
---
Days off.
---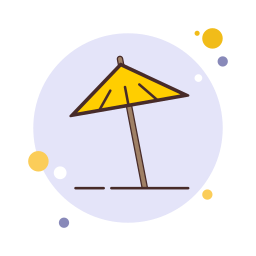 If you have a regular work schedule, you can manually add time off several weeks or months ahead of time. Days off are added separately for each business location. Go to Days off in the Settings section. In the calendar, select your days off by tapping the dates. When the dates are all selected, tap Done. 🎥 VIDEO
⚠️ Attention! When you add days off, clients won't be able to set up appointments with you via Online Notes on the given days, but you will still have full access to the notes functionality of the app.
---
Online Booking.
---
If you'd like clients to be able to book your services 24/7, enable Online Booking (available through your Web Page and in the app "Masters - beauty appointments"). Masters Pro allows you to configure several schedule options for client booking. 🔸 Advance booking limit for clients: - Period (for two weeks, for the next month, etc.) - Date Range (for example: from March 10th to May 20th) You can also set the length of your break between bookings -- the time you need to set up for your next client. This break will be automatically added to the length of the booking. 🔸 Set up the way how appointments will be scheduled: - By Booking Slot Length (you set the frequency of regular appointments that clients can choose) - By Fixed Start Time (allows you to set certain hours for booking, for example: at 10:00 AM, 12:00 noon, 4:00 PM, and 7:00 PM) You can also limit advance bookings to avoid last-minute bookings. For example, "not today" or "not today or tomorrow". 🎥 VIDEO
---
Client Smart Reminders (SMS & Messengers).
---
Masters Pro allows you to send notifications and reminders to clients by several methods: ✅ SMS and iMessage (carrier rates apply) ✅ Messengers: WhatsApp, Viber, Telegram (free) ✅ Email (free) The system automatically generates a message with the specified services, dates, times, and location. All you have to do is select the communication method and tap "send." You have the option either to create your own set message temples or use the default text. ➡️ Setting up client reminders: STEP 1 Enable client reminders. Go to Settings, choose SMS Notifications, and turn them on if they're not on already. STEP 2 Select the templates you need from the list and activate them. ⚠️ Please note: Each template has its own additional settings -- sendout time, active timeframe, etc. STEP 3 If needed, edit the message text, frequency, and other preferences. After making your changes, save the template by tapping "Done." You can always go back to the default message text by tapping "Restore Default Template." 🎥 VIDEO
---
Adding clients.
---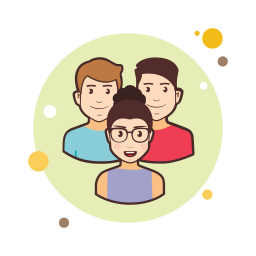 You can add clients by several methods in the app: ✅ Manually ✅ By selecting them from your phone contacts (you can add multiple clients at once) Note: Clients who book appointments with you online are automatically added to your client list. To add a new client, go to the "Clients" section and tap the "+" button in the top right corner. 🔸Adding a client manually: When adding a client manually, you'll have to fill out a client profile -- Name and phone number are required fields. You can also add an avatar, birthday, email, and personal notes about the client. All this information can be edited later in the client profile. 🔸 Adding a client from your contact list: When adding a client from your phone's contact list, you can add multiple people simultaneously. Select the contacts, and tap "Add." 🎥 VIDEO
---
Adding services and service groups.
---
To add new services, go to "Settings" and select the "Services and Products" then. Then tap "+ Add a new service" and fill in the service card. ⚠️Please note that you can assign each service (if you have more than one) its own business location. Choose their availability during online booking and in your price list. To add a new service group, go to "Settings" and choose "Services." Then tap "Groups" and "Create new service group ." After you have named the group, tap "Done." To add services you already have to a group you've just created, go to the service edit mode and change its group. ⚠️ Please note: We recommend creating several service groups by business location. That way it'll be easier for clients to navigate the services when booking online. Make groups of services with promotions, and don't be afraid to use emojis! 😉 🎥 VIDEO
---
Create an appointment or a personal event.
---
Masters Pro allows you to create appointments with clients manually, or you can let them book online. 🔸 Adding an appointment manually To add a client appointment, go to "Settings" and choose the correct day (or tap a random day if you're not sure; later you can always change the date and time manually). Then tap "+ client appointment." You will see an appointment card, where you can:
choose a client
choose a business location (for professionals who have more than one business location)
add a service (you can edit the service or create a new one)
modify the date (there are two ways to find a free/needed date: through "Search schedule" or in the "available time slots" options, which are formed based on your schedule)
modify the time
add a discount
manually modify the total cost of the order (by default, the app calculates the sum of all the goods and services in the appointment)
record a deposit already paid by the client
set up client reminders for the appointment (if you have enabled reminders in the message template, they will be sent automatically)
After entering all the information, tap "Done." 🔸

Viewing appointments

When you tap an appointment in the calendar an appointment card will open. It contains all the information about the client's booking. While viewing the appointment, you can go to the client profile, change the prepaid or total sums of the order, or add photos and notes. If you tap "Edit," you'll be taken to full appointment editing mode. Here you can also delete the event or reschedule it. 🔸

Creating breaks/personal events

With Masters Pro you can create Breaks and Personal Events for times when you aren't available for appointments with clients. To set up a Break, go to the calendar," tap "+Add appointment" and select "Personal Event" in the upper part of the screen. Enter the name, start time, and end time. You can also activate a regularly repeating event, and select on which days of the week it will repeat. 🎥 VIDEO
---
How to get a client review for publication on your Web Page or social media?
---
Masters Pro gives clients three ways to leave reviews: 1. In the app "Masters - beauty appointments." 2. With your personal reviews link. 3. On your Web Page in the Reviews section. The personal reviews link is a link to a form where the client can leave a review without registering in the app. ⚠️Clients can leave you a review, under the following conditions: - the client is in your database under a telephone number matching the one entered in the form; -this client has already had an appointment with you through the Masters app. 🔸 How do I get and share reviews? 1️⃣st STEP: Go to the "REVIEWS" section. 2️⃣nd STEP: Under "REQUEST REVIEW," copy the link. You can now add it to the SMS template "Post-appointment message," or tap "Share" and send the link to the client directly by SMS or a messenger app. 3️⃣rd STEP: After the client has left a review, you'll get a notification on your phone, and you can either accept or decline it for publication on your page. 4️⃣th STEP: You can send a review DIRECTLY TO YOUR SOCIAL MEDIA. To do this, tap "Share," pick a background you like, and immediately post the review on Instagram or another social network.
---
Waitlist.
---
If you have a full schedule and no room for appointments with new clients, you can add them to the waiting list. After a waitlist request is created, when the app finds an available time slot for booking it will notify you. Then you can either send the client a notification about the available time, or set up the appointment right away. 🔸 How do you create a waitlist request? 1️⃣st STEP: Make sure that the waiting list is activated in "Settings." 2️⃣nd STEP:Go to the "Clients" section. Select the group "Waitlist" (if there is no such list, see 1st STEP). 3️⃣rd STEP: Tap "Add Client to Waitlist," and fill in all required fields. ⚠️ After an application is created, it will appear in the Waitlist section You can create an unlimited number of applications. ⚠️ In "Settings" you can expand the available time for booking by shortening your standard appointment length. For example: on average, your appointments last two hours (based on how you've configured their duration for this service in the price list), but you know that you can finish in 1 h. 40 min. In that case, modify the waiting list settings to decrease the required timeframe by 20 min., and you will be offered available windows starting at 1 h. 40 min. in length. 🔸 What happens when an "available window" appears for a client on the waiting list? If enough free time opens up in your schedule to make an appointment on the waiting list, Masters will let you know via a push notification and a message in chat. By tapping the "Appointment" button you can immediately bring up the appointment creation window, and the "Notify" button will bring up the standard reminder template dialogue. ⚠️ You can change the template for notifying clients that time slots have become available in "Settings/SMS notifications/waiting list"
---
Masters Pro widget. How to view upcoming appointments on the main screen of your phone without opening the app.
---
Set up Masters Pro widget on any screen of your phone to view your upcoming appointments or go to your schedule quickly. 🔸 How to set up the widget: 1️⃣ Leave the app and go to the main screen of your phone. Swipe right to the widgets screen. 2️⃣ At the bottom of the screen, tap "Edit," then the "+" button in the top right corner. 3️⃣ In the list choose the Masters widget and tap "+Add widget." 4️⃣ The widget is automatically added to the screen with other widgets, but you drag it anywhere on your phone.
---
---